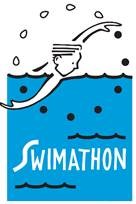 CLICK HERE TO DOWNLOAD A SPONSORSHIP FORM
Training on Friday 19th July will be replaced with a club Swimathon. This is a full club event and all swimmers are encouraged to participate, where possible.   The event is designed to be a fun evening for all of our inspiring swimmers to enjoy and, at the same time, help raise some valuable funds for the club.
The evening is supported by Funkita and Funky Trunks and there will be a number of spot prizes on the evening for our swimmers, along with some small fun fundraising event for all to participate in.
This is the perfect opportunity for the whole club to get together for an end of season fun event.   There will also be a whole of club photograph and a presentation for Elaine who is retiring this season.
The evening will be split as follows:
7.10 to 7.45  – TS to Development Groups Swimathon
7.50  – Whole club photo to be taken at Pool Side (Please bring your Leek tops) – County Groups and above can you please arrive before 7.50 if you are not joining us earlier.
7:55  – Presentation for Elaine
8:10 to 9.00 County and upwards Swimathon
There are no set rules so feel free to come along and do as many lengths as you feel appropriate in the relevant time slot. The number of lengths completed will be recorded and given to you at the end of your session (the lower groups may want to form a relay team if they would like small breaks).
Please bring along your family members to support the event – it's a perfect opportunity for all to be involved and to watch the children swim.
Also, a massive Thank You to Funkita and Funky Trunks who have also provided two towels that are up for grabs for the Girl and the Boy who raises the most sponsorship money on this event.   
We would love to see you all there – your continued support is much appreciated !
Come, Swim and have fun!