We have had fantastic results from the North Midlands Championships – well done to all swimmers who took part. We had lots of new PBs (60 in total) and County and Regional times. In total, our swimmers took home 20 gold, 11 silver and 10 bronze medals.
Thank you also to all coaches and helpers for supporting our swimmers.
Congratulations to:
Harry Meakin – 9 years Boys Age Group Champion
Maisie Beattie  – 10 years Girls Age Group Champion
Romy Jackson – 10 years Girls Age Group Runner up
Full Leek ASC results are available from the news item on our website: http://www.leekasc.co.uk/wp-content/uploads/2019/10/north-mids-2019-results-by-name.pdf
Also well done to Maisie who gained a County qualification in the 800 Freestyle yesterday morning at the Chase Open and competed in the afternoon at Macclesfield.
Chris & Rob
Below are photos of our age group prize winners, with the North Midlands Association President Lol Cooper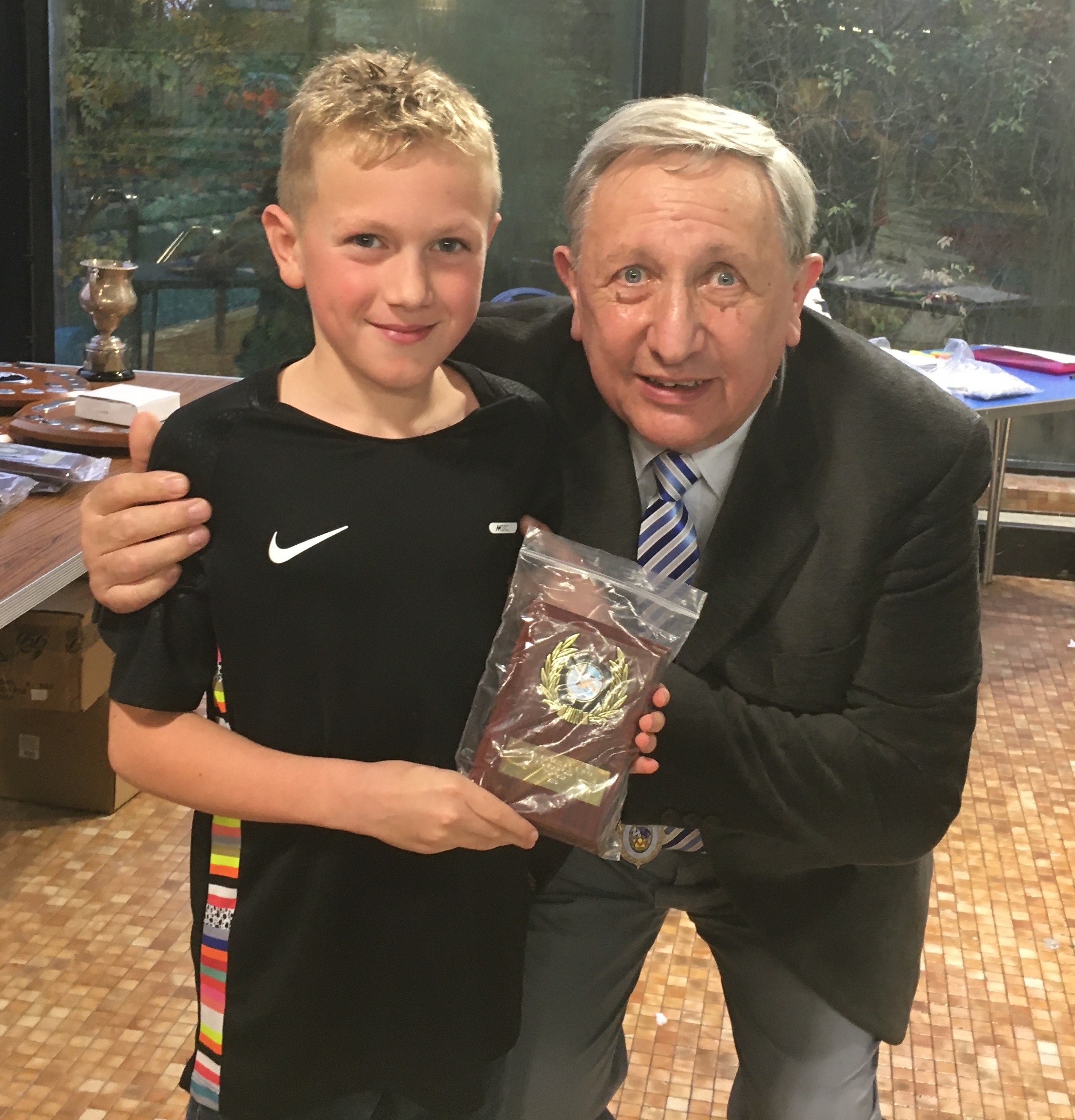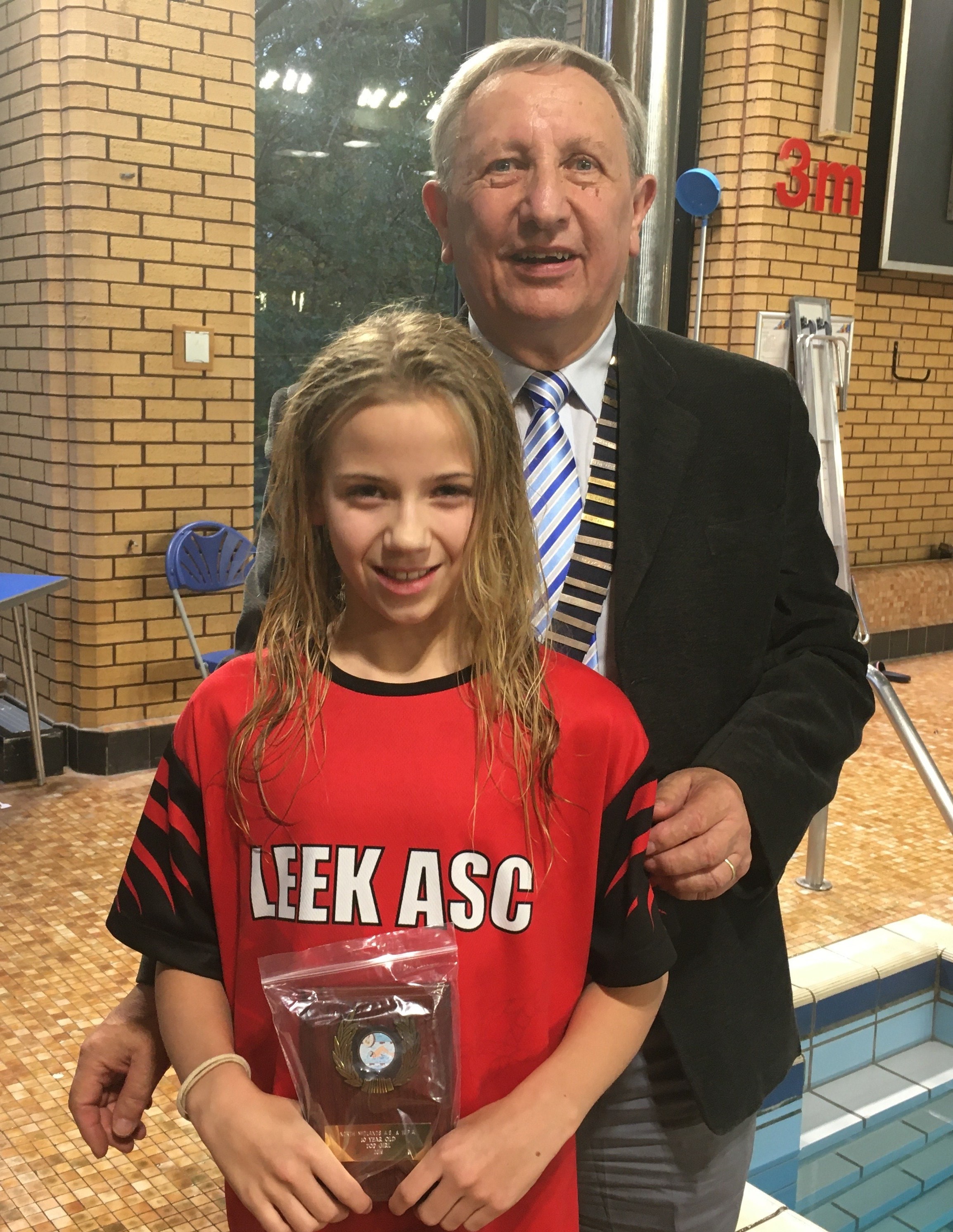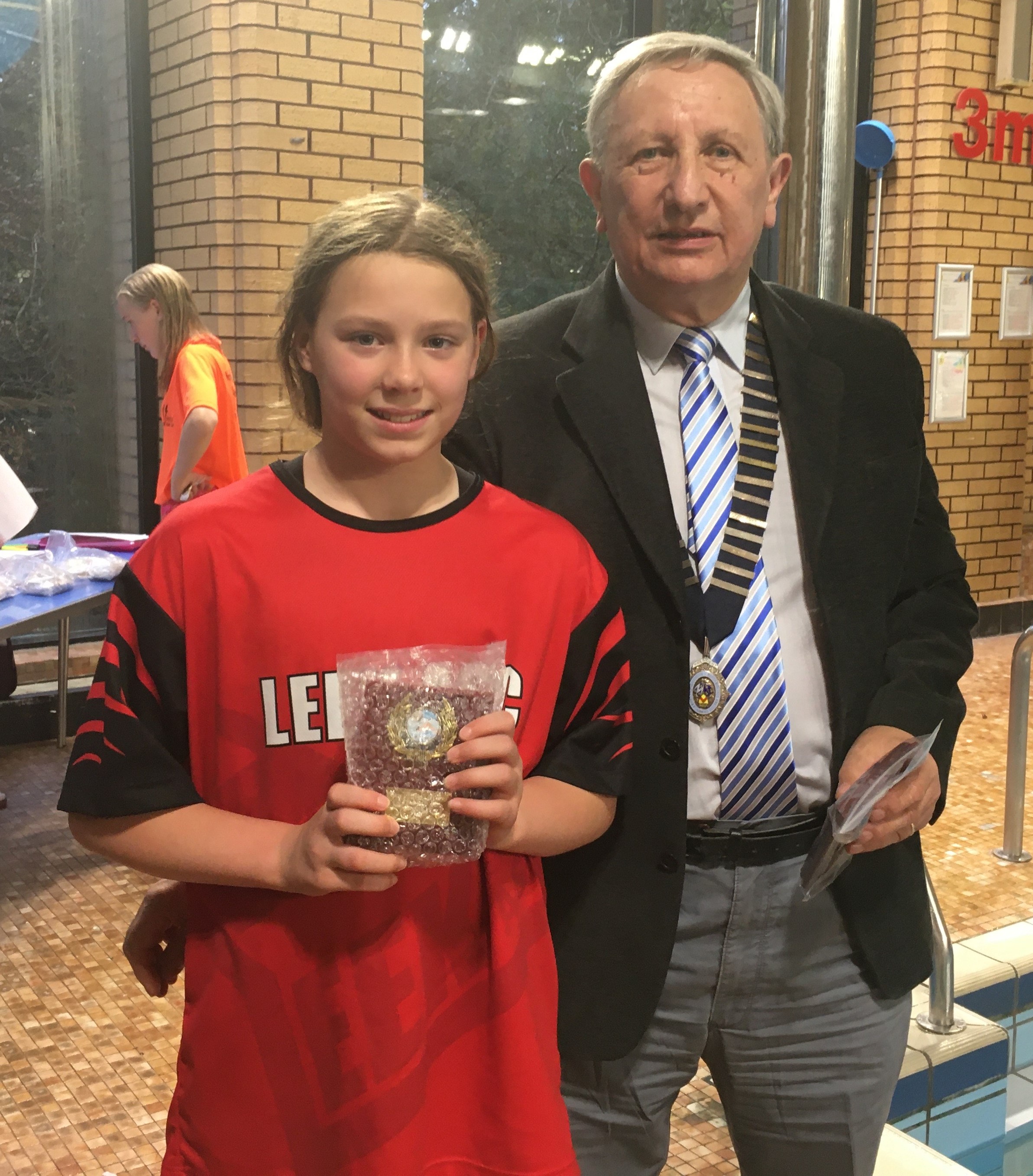 Eden Schiller with her trophies for being the overall fastest girl in 200m backstroke and 400m freestyle: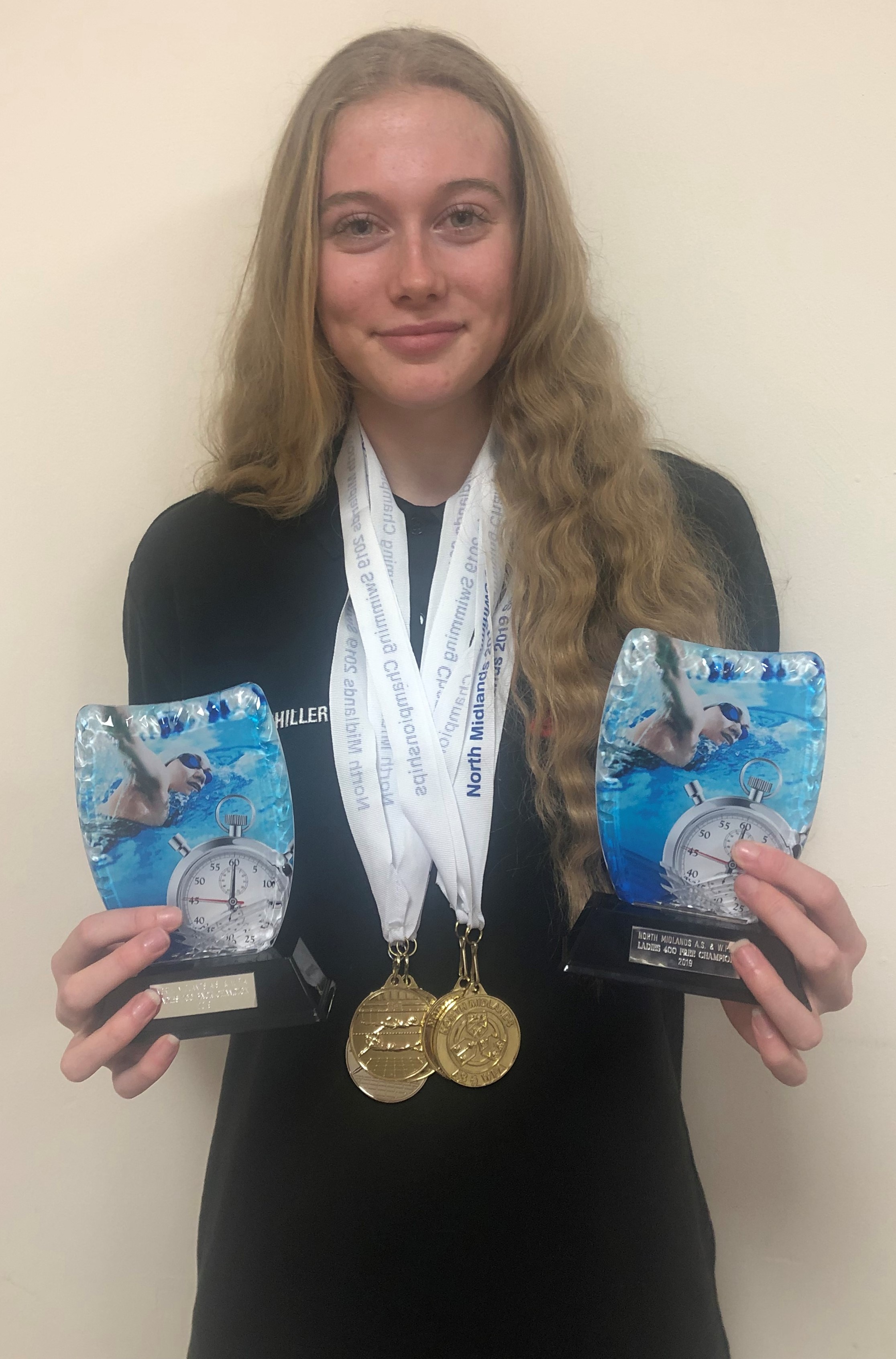 A number of our swimmers who took part with their medals and trophies: