Eden Schiller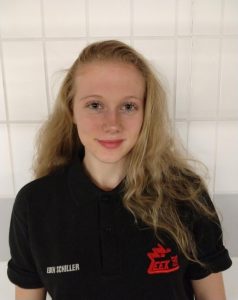 Eden, 16, joined Leek ASC when she was 8 years old, and currently swims at both County and Regional level.
In 2017, Eden was the 800m Freestyle Staffs County Champion. She has also won County medals at 400m Freestyle, 400IM, 200 Butterfly and 200 IM.
In October 2018, Eden became the overall Ladies Champion at the North Midlands Swimming Championships, taking 5 fastest in event trophies and also winning the Skins event.
At 11 years old, Eden qualified to represent the West Midlands in the National Triathlon Championships.  In 2017 she achieved selection to the England National Talent Squad and has attended training camps both in the UK and abroad. Eden is the current Triathlon Age Group European Champion. She has also competed twice at Elite level, winning a Bronze medal in the Triathlon Youth Super League in Jersey 2018.  In August 2018, Eden led off the Nottingham mixed relay team finding herself racing 4 swim places away from the Olympic bronze medallist from Rio, Vicki Holland.
Callum Rushan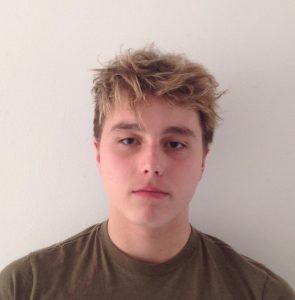 Callum, 16, has been swimming with Leek ASC from the age of 9. During that time, he has been invited on England Talent Phase 1 camps, and has trained at the Manchester Aquatics Centre as part of the Beacon Programme.
He has represented Staffordshire in the 3 Counties gala and at the National County Team Championships, and in January this year was selected to swim as part of the West Midlands Regional Team in an overseas gala in Amiens, France.
At the most recent Counties he was Junior Champion in the 200m Fly, with silvers in the 1500m and 400m Freestyle, and bronzes in the 400m IM, 100m Fly and 200m Freestyle. A few months later at the Regional Championships in Coventry he picked up silvers in 200m Fly and 1500m Freestyle and a bronze in 800m Freestyle.
For the past three years the highlight of Callum's season has been qualifying for both the British and the English Summer Nationals at Ponds Forge, Sheffield, where, at the English Nationals, he has won 3 gold and 2 silver medals.